LMC AT A GLANCE
ESTABLISHED
1984
TEAM
LMC team members have expertise in chemisty, biochemistry, physics, mathematics and software development
RESEARCH
Molecular modeling
Environmental fate and ecotoxicity
Human health hazard
Metabolism
COLLABORATION
LMC has active collaboration with chemical industry and government agencies. LMC participated in the Phase I and II of the development of QSAR Toolbox, part of the OECD QSAR project.
News
[16.05.2023]
New versions of TIMES and CATALOGIC released
[01-04.05.2023]
LMC participation in SETAC2023. See more HERE.
[04.01.2023]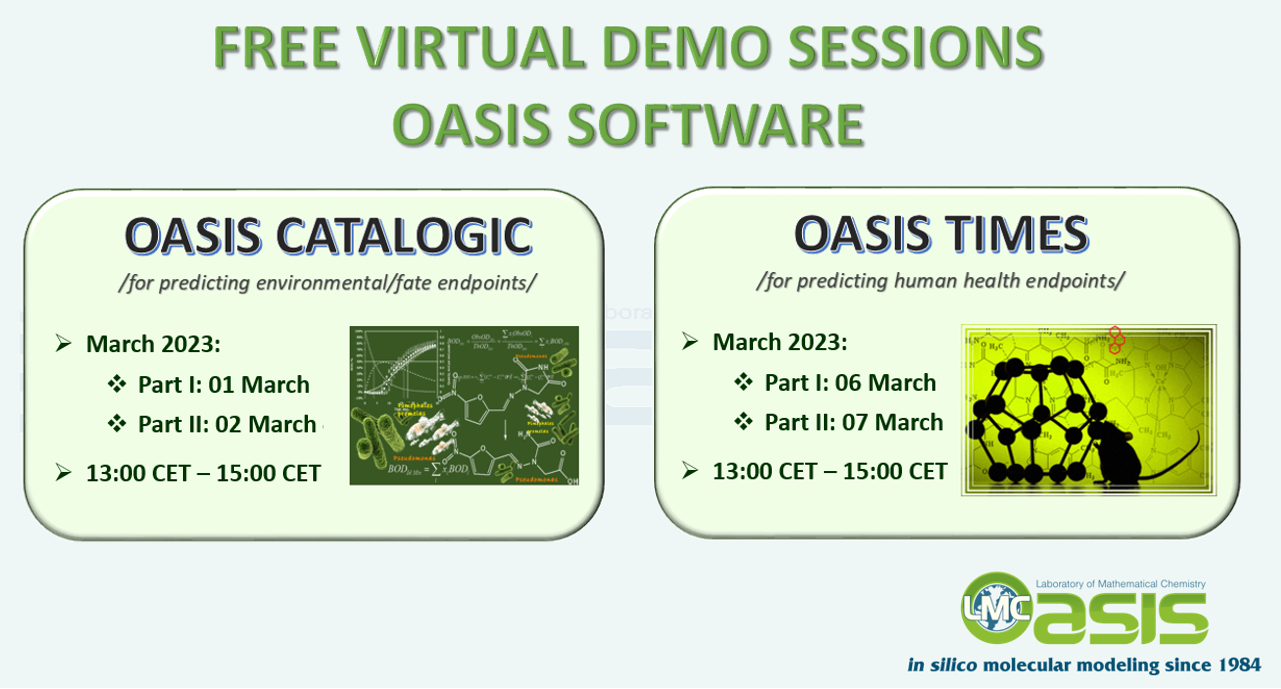 [22.09.2022]
QSAR TOOLBOX VIRTUAL TRAININGS BY THE DEVELOPERS
Basic: January 19-20, 2023
Advanced: January 23 - 26, 2023
For more information, see here
[08.01.2021]
OncoLogic v.9 released
The Environmental Protection Agency of the United States (US EPA) released the new updated and improved version of
OncoLogic (v.9)
- a software for predicting the carcinogenic potential of the chemicals.
LMC made possible the migration of OncoLogic 8 to OncoLogic 9, transferring the entire hardcoded in source code decision logic of OncoLogic 8 in visually editable decision trees in OncoLogic 9.
[15.04.2020]
QSAR Toolbox 4.4.1 released
Download it here.